:: HOME
:: Town of Stratford
_______________________

:: Administration
:: History & Organization
:: Hours & Contact Info.
:: Message from the Chief
_______________________

:: Animal Control
:: Detective Bureau
:: Eagle 1 Police Helicopter
:: K-9 Unit
:: Marine Unit
:: Patrol
:: Records
:: Special Units
:: Traffic
:: Training
_______________________

:: Crime Prevention/
Safety Tips
:: Employment
:: Freq. Asked Questions
:: Helpful Links
:: News & Press Releases
:: Online Accident Reports
:: Online Documents
:: P.A.L. Program
:: Pistol Permits
:: Police Explorers
:: Public Info. & Safety
_______________________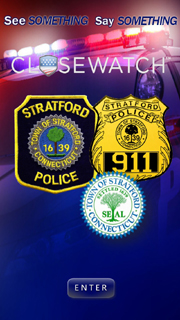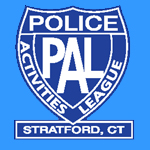 Donate to P.A.L. Program
(nonprofit) [click here]


>> Read More / Sign-Up Today - Click Here <<

Neighborhood Crime Check - Click Here and Check
Your Neighborhood (Posted: 08/17/2016)




News Release - Online Self Reporting System

The Stratford Police Department has initiated a new "SELF REPORTING" system in order to help streamline the reporting process and provide greater access to the community. The system is intended to assist persons with reporting routine incidents which may not require officers to respond to their homes/ businesses or locations directly. This system also does not replace the 911 system for true emergencies that require an immediate response...

>> Click Here: Read Complete News Release <<
(Posted: 02/11/2016)

>> CLICK HERE TO FILE AN ONLINE REPORT <<


I'm On the CloseWatchStratford Team. Are You?

Free Community Policing App That Captures Crime Tips From Anywhere, Anytime. Anonymously.


What the CloseWatchStratford App Means to Our Community.
It's powerful, and it works 24/7.

You are the eyes and ears of your community. Your awareness of suspicious behaviors and activities and reporting it to the police can help solve crimes or prevent crimes. All CloseWatch Apps are available for download from the Android and Apple stores, making it easier than ever to install to your phone. Got a Blackberry or Windows Phone? Simply bookmark CloseWatchStratford.com and you're all set.

News Release - Medication Drop Box Opens at Stratford Police Department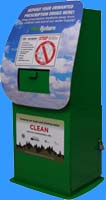 Mayor John A. Harkins announced that, "effective October 19, 2013, Stratford residents can now safely and properly dispose of their unused, unwanted, or expired medications without endangering the environment or water supplies."

Thanks to a grant from State of Connecticut Department of Mental
Health and Addiction Services, a medication drop box has been installed in the lobby of the Stratford Police Department...Police Chief Patrick Ridenhour said, "Unused medications left in the home are a growing concern and pose serious risks to health and safety if they end up in the wrong hands"...
>> Click Here to continue reading... << (Posted: 10/05/2013)